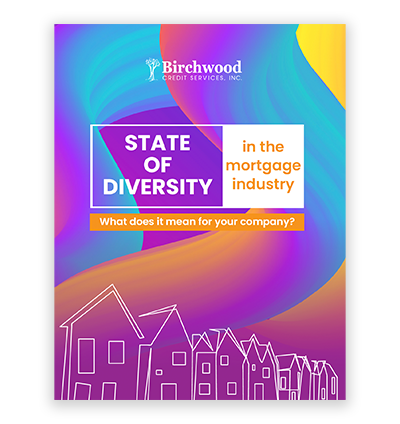 Complimentary eBook!
State of Diversity in the
Mortgage Industry
What's Inside?
The new generation of homebuyers is diverse and the housing industry needs to catch up. Between 2000 and 2020, the number of U.S. households headed by a minority grew by more than 15 million. Multicultural homebuyers will make up about two thirds of new households moving forward. Homebuyer diversity exists across age, gender, race, ethnicity, and orientation- marketing strategies and corporate workforce need to reflect that. To successfully connect with diverse markets, the best strategy starts from within.
This eBook covers:
Diversity trends and statistics

Homebuyer demographics and marketplace opportunities

Diversity in the mortgage industry today

The benefits of having a diverse workforce

Industry challenges and actionable solutions