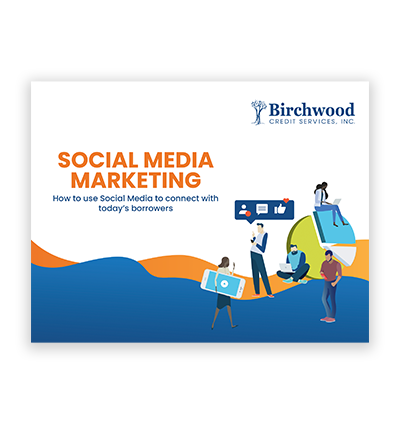 Complimentary eBook!
Social Media Marketing
How to Use Social Media to Connect with Today's Borrowers
What's Inside?
Social Media is an ever moving target, but there are some consistent strategies that persist and can help you build your social media strategy. With studies showing 78% of professionals who use social media marketing outperform their peers, there's a good reason for loan officers to get involved (Forbes). And social media usage increased by 32% in the US since the onset of the pandemic (Mediakix). People want to connect now more than ever.
In this eBook, you will learn:
How to connect with NexGen homebuyers via Social Media

How to craft your story that connects with borrowers

Tips for building your Social Media presence

How to build creative content that will resonate with your audience