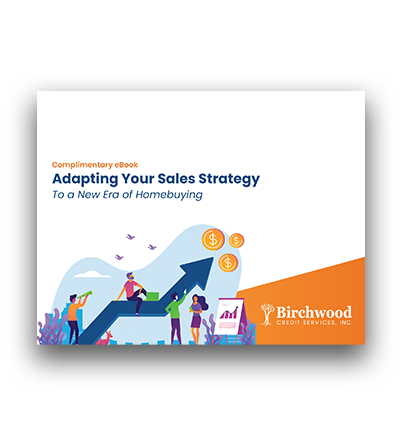 Complimentary eBook!
Adapting Your Sales Strategy
To a New Era of Homebuying
What's Inside?
Innovations in technology and online use are changing the way home buyers shop. America's home buying process has already been transformed by digital lending. Online real estate brokerages and mortgage marketplaces have made it easier than ever to browse properties and finance a home. Now more than ever, your sales and marketing strategies need to be aligned to become one.
This eBook covers:
Sales and Marketing Alignment Strategies to Reach New Demographics and Markets

Learning Your Data and Keeping it Tidy

Identifying Your Audience or Buyer Persona

What Types of Content to Create to Appeal to Your Borrowers

Technology and Your Sales Strategy. Are They Symbiotic?