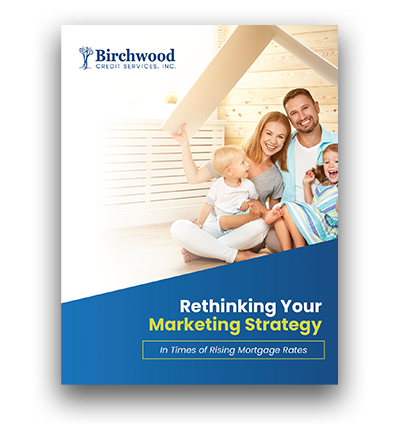 Complimentary eBook!
Rethinking Your Marketing Strategy in Times of Rising Mortgage Rates
What's Inside?
Rising mortgage rates coupled with low inventory and competitive home prices are setting the tone for a less-than-ideal environment for homebuyers. But a competitive marketplace means opportunity for new business and you'll need to adjust your sales and marketing strategies to enhance your network and attract and engage new buyers.
In this eBook, you will learn:
Historical mortgage rates and how they compare to today

How to reframe the conversation with homebuyers

How home prices may be more of a barrier than mortgage rates

How to use examples and data to back up your messaging

How to use your expertise to sway buyers

Different educational strategies to assist the homebuyer

How to learn and grow your network and build relationships that last