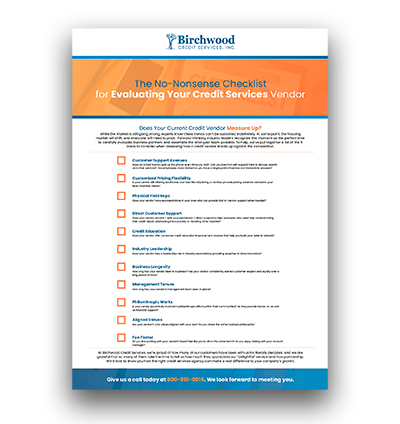 Complimentary Checklist!
The No-Nonsense Checklist for Evaluating Your Credit Services Vendor
What's Inside?
While the market is still going strong, experts know these trends can't be sustained indefinitely. At some point, the housing marketing will shift, and everyone will need to pivot. Forward-thinking industry leaders recognize this moment as the perfect time to carefully evaluate business partners and assemble the strongest team possible. To help, we've put together a list of the 11 areas to consider when assessing how a credit vendor stacks up against the competition.